Racine Astronomical Society
Welcome
The Racine Astronomical Society was established in 1956 to promote interest in astronomy among amateurs and the Racine area public. Membership is open to anyone interested in astronomy.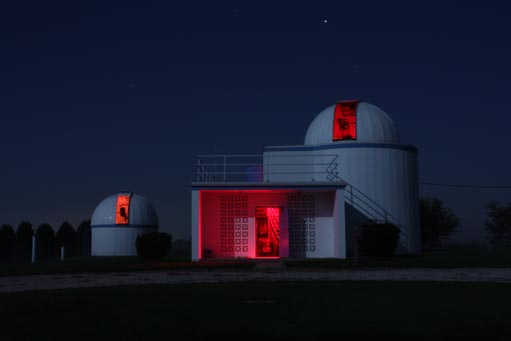 Modine-Benstead Observatory
We invite you to come to one of our public nights and view the heavens through our telescopes. We will have the club's telescopes open and many of the club's members will have their telescopes available to view through. Depending on what is up each night, we will view the moon, planets, and many deep sky objects. Come out and take a look back in time. For example, when you view the Andromeda galaxy, you are looking back in time 2.9 million years.
Public Nights
Public night open house events are held monthly from April through October and there is no charge for admission or parking. As a non-profit organization that is volunteer run, we encourage a small donation during your visit to help us defray the yearly costs of observatory maintenance and care. We do enjoy having families join us for these events, but ask that you keep young children close by (the grounds are not illuminated for better observing) and instruct them to respect the telescope equipment provided by our members. On occasion we may have dozens of visitors waiting in line to observe at a particular telescope and your patience is greatly appreciated. Your many questions are expected and welcomed, since part of our club mission is to educate and inspire each of you to participate in the world of amateur astronomy. Astronomical equipment you'll find at the RAS observatory will range from a few hundred to several thousand dollars in value. Listening to someone describe viewing an object in our solar system though a telescope for the very first time....Priceless! The night of an open house there will be a message on the observatory answering machine if the skies are cloudy.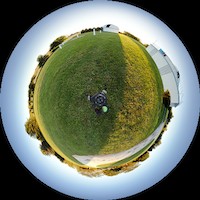 We are located at the intersection of Hwy. A and 63rd Drive in Yorkville. We recommend that you dress warmer than you think is needed, since on clear nights the daytime temperature drops quickly.